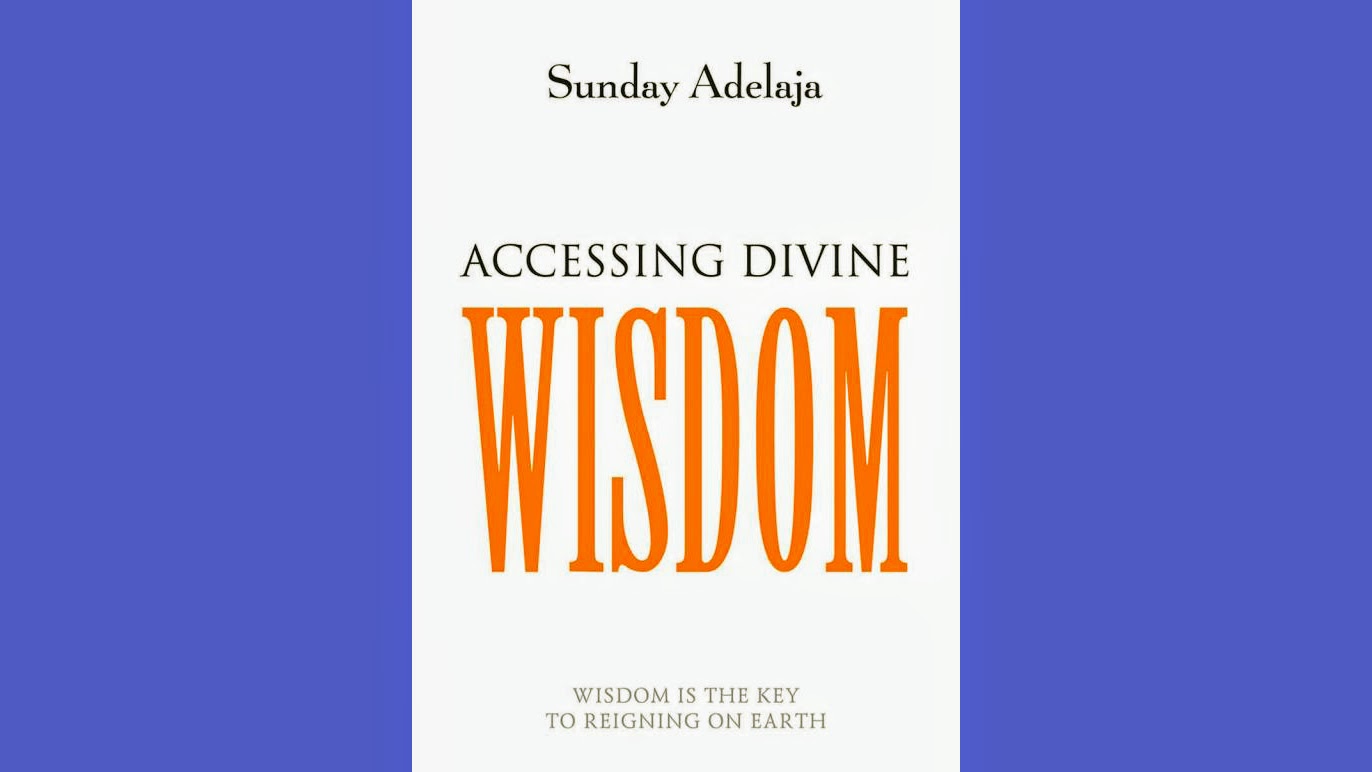 How can a person get wisdom? Who can we say is a wise person? How can we get to know the mysteries of the wisdom of God that are so necessary for every one of us? May the teaching presented in this book become a personal revelation to everyone that reads it. Receive everything written in it as a practical guide to action, and as a result, you will see a change in your life.
Author's note
Bookshops don't often offer books on this subject, and though wisdom is so important and utterly essential for every one of us in life, books like this are quite a rarity to come by.
Unfortunately, many Christians have only a shallow understanding of what it means to acquire wisdom. They think wisdom is a gift of God, and assume that in order to possess wisdom, it is sufficient to just pray fervently for it. The Bible says: "If any of you lacks wisdom, let him ask of God, who gives to all liberally and without reproach, and it will be given to him." (James 1:5). However people who think this way are mistaken. You cannot just pray one evening and then wake up the next morning full of wisdom. Getting wisdom requires unsparing persistence and concentrated effort on your part — "Wisdom is the principal thing; therefore get wisdom. And in all your getting, get understanding." (Proverbs 4:7) — But once you get it, the advantages are endless.
Wisdom is one of the weapons that God equips His people with, to enable them to subdue the earth and have dominion over it; just the same way God has dominion over the whole universe. If only the Christians living in this third millennium, in these last days, would attain wisdom, then, they would be able to subdue, and have dominion over the whole world and establish the Kingdom of God on it.
In this book you will find everything you need to help you become a happy possessor of wisdom. May God open your eyes as you read this book, that you might not just gain knowledge through it, but actually start applying this weapon of the wisdom of God and use it to gain dominion in life and for living.
Enjoy!!!
Hear the voice of wisdom
"Without the wisdom of God, no man can have true peace" – Spinoza (a Dutch philosopher)
Wisdom is the key to reigning on the earth
Does not wisdom cry out, and understanding lift up her voice? She takes her stand on the top of the high hill, beside the way, where the paths meet. She cries out by the gates, at the entry of the city, at the entrance of the doors: To you, O men, I call, and my voice is to the sons of men. O you simple ones, understand prudence, and you fools, be of an understanding heart. Listen, for I will speak of excellent things, and from the opening of my lips will come right things; for my mouth will speak truth; wickedness is an abomination to my lips. All the words of my mouth are with righteousness; nothing crooked or perverse is in them. They are all plain to him who understands, and right to those who find knowledge. Receive my instruction, and not silver, and knowledge rather than choice gold… (Proverbs 8:1–10)
Who is this wisdom? Why is she calling out and lifting up her voice? Is wisdom necessary for man? Why does he need it? Wisdom consists of all those precious revelations that the Lord gives to people that they may find their way to success and be equipped to establish His Kingdom here on earth. Wisdom is God's means for the Church of Jesus Christ to transform the world. If we add wisdom to the anointing of the Holy Spirit that God has already given us, then we will be able to have authority over the earth and establish the Kingdom of God on it.
All the Church of the 21st century needs to operate in this dominion, is to possess the key of wisdom.
Counsel is mine, and sound wisdom; I am understanding, I have strength. By me kings reign, and rulers decree justice. By me princes rule, and nobles, all the judges of the earth. (Proverbs 8:14–16)
It doesn't matter the job you have or the work a person does, one person could be a minister, while another person works in a factory. Both of them, by equipping themselves with God's wisdom, will likewise be able to reign in life.
If the Church in these last days has been called to have dominion over the earth, then she needs to acquire this wisdom of God. And for this reason, God is pouring out more of His Spirit on people here on the earth today. Mankind has entered the third millennium, and the Spirit of God is calling out to us through wisdom. Wisdom is lifting up her voice, desiring that everyone would listen to her. By wisdom kings reign, and by it too, princes decree justice. God has called us Christians to decree justice! For we are God's ambassadors, we are representatives of God's righteousness, here on the earth.
Without God's wisdom there can be no righteousness. It is by wisdom that justice is decreed. All the nobles and judges of the earth rule by her. Wisdom is God's ultimate weapon, and it's this weapon that the Church will use to finally put all the principalities and powers of hell to shame.
…and to make all see what is the fellowship of the mystery, which from the beginning of the ages has been hidden in God who created all things through Jesus Christ; to the intent that now the manifold wisdom of God might be made known by the church to the principalities and powers in the heavenly places… (Ephesians 3:9,10)
This verse of Scripture tells us about the administrative function of the Kingdom of God. This function had been kept secret, as a mystery, concealed until the last days. What then is this mystery? It is that God wants to put principalities and powers to shame through the Church, but, He says, He shall do it by making known His manifold wisdom. And who is going to make that wisdom known to principalities and powers? The Word of God makes it clear: it is the Church, which possesses that wisdom and is moving in it. It is the church, who will by it put those principalities and powers to shame. This kind of Church will be able to impact nations, not by using chemical weapons, not by nuclear warfare or through some new ideology. No! It will be by the wisdom of God at work through the Church; this is what is going to open up all the nations of the world before us. The wisdom of God at work through the Church is what will paralyze the principalities and powers of hell.
The conquering nature of wisdom in action can be seen in the ministry of our Lord Jesus Christ. His ministry was empowered and directed by the wisdom of God. When there were rumors going around about Jesus Christ's and John the Baptist's ministries, God gave Jesus wisdom to answer the people who were condemning them.
For John came neither eating nor drinking, and they say, 'He has a demon.' The Son of Man came eating and drinking, and they say, 'Look, a glutton and a winebibber, a friend of tax collectors and sinners!' But wisdom is justified by her children. (Matthew 11:18,19)
Wisdom justifies a person in the face of any opposition; it raises him up above any enemy or adversary, and lifts him high over all principalities and powers. Wisdom becomes his sole justification. Wisdom was justified by the works that Jesus did; by wisdom He justified Himself. Nobody could ever gainsay His wisdom, and today that same wisdom of God is coming back into the Church. In the last days the Church will exercise dominion; she will be filled with the wisdom of God and by it, will be decreeing justice and righteousness.
…For I will give you a mouth and wisdom which all your adversaries will not be able to contradict or resist. (Luke 21:15)
The Scriptures tell us that nobody would able to withstand divine wisdom. Nobody would able to deny the wisdom of God. By the wisdom of God, Christians will reign in every part of this world. By that wisdom, the Church of Jesus Christ will shine out over this earth. We will speak and miracles will happen. When people see us, they will not be able to oppose us or stop us. And those who would hate and condemn us will fail, because our mouths will be filled with this divine wisdom. Try to find a more powerful weapon than that! Wisdom will defeat every opposition, every power that comes against us. Demons, world rulers and principalities will all have no argument they can use against you. In every area of life, we will experience a breakthrough, all by this wisdom of God. No power or authority would able to stand before wisdom; neither would any mouth able to oppose it.
Wisdom is crying out to you, Church of the 21st century! Listen to her voice! She wants to lift you up and put a wonderful crown upon your head. Choose wisdom; do not neglect her! She is pure and beautiful like gold…
Wisdom belongs to those who fear the Lord
Wisdom is hidden in the fear of the Lord.
And to man He said, 'Behold, the fear of the Lord, that is wisdom, And to depart from evil is understanding.' (Job 28:28)
We are not incorporating with this world. We fear nobody, except God. We fear nothing, except sin. When we put away sin and wickedness, it is important that we seek holiness and the fear of the Lord. It is not possible to have divine wisdom without the fear of the Lord. If there is anything worth fighting for, in preserving our soul, it is the fear of God. If there is anything we should re-establish again in our life, it is first and foremost the fear of the Lord.
God's secrets are revealed only to people who fear Him. And because of this, we can know the secrets of His heart and understand His thoughts. God keeps nothing secret from those who fear Him. Whoever has the fear of the Lord becomes His friend, someone He can reveal His thoughts to. And if a person knows God's thoughts, then who would be able to stand against him?
If a person doesn't have the fear of the Lord, then He has not even begun knowing God. The absence of the fear of God is what allows such a person to watch pornographic films and deceive people… Unfortunately, he will never get away with this, deception will ruin him. No matter how hard he prays, nothing will help. This is the voice of true wisdom!
Don't love God only in words, love Him in deeds! It's only those who love God and fear Him that He is going give authority and exalt.
If you preach one thing and don't practice it or act otherwise, if you read the Bible only to teach others, and not for you to be established in God's truth, if you have long forgotten when was the last time you acted according to the Word of God, then you are on the path of self-destruction. Who are you deceiving? God? No, rather you are deceiving yourself.
The fear of the Lord is just the first rung on the ladder. It is the foundation, a stone, without which you cannot lay even a single brick.
The place of wisdom, knowledge and anointing
One of the wisest men on earth, King Solomon, says in the Book of Proverbs:
…Wisdom is better than rubies, and all the things one may desire cannot be compared with her. I, wisdom, dwell with prudence, and find out knowledge and discretion. (Proverbs 8:11,12)
Every Christian would love to have a powerful anointing. Yet that cannot be compared to wisdom. Wisdom is more important than anointing. If a person's head is empty, then his endeavor to get the anointing is in vain. Anointing without wisdom is totally ineffective. Anointing will produce the result you desire, but wisdom will explain and sustain the result. Wisdom knows the reason behind the miracle, hence produces it.
Wisdom dwells with prudence, not with anointing. If a person has wisdom, then he will also have the anointing. However, even with the anointing, a man may still lack wisdom. Wisdom always finds out knowledge and discretion. You cannot get wisdom without gaining knowledge and understanding.
Jesus was anointed. But this highest level of anointing that He had was given to Him by wisdom. Nobody can receive wisdom as a mere gift. No-one can wake up one morning and suddenly find himself wise. Wisdom doesn't come without knowledge and discretion. Wisdom is the result of diligently searching for knowledge and then meditating on it. "And the Child grew and became strong in spirit, filled with wisdom; and the grace of God was upon Him. And Jesus increased in wisdom and stature, and in favor with God and men." (Luke 2:40,52) tells us how Jesus labored for the anointing by acquiring wisdom first. Wisdom comes through knowledge and understanding.
That is why I encourage members of our church to listen to audiotapes and read books. They are more important than the physical bread you buy each day. You should rather buy a tape than bread, because a tape can give you bread for the rest of your life. The Bread of life, the Word of life — this is the most precious thing that a person can ever have. If you acquire wisdom, it will give you food on your table, more than you ever wanted. Though physical food is important for life, yet we don't live to eat, we eat to live.
Many people spend large sums of money on clothing, property and cosmetics…, but all these are of less significance than wisdom; it is better to possess wisdom. Only wisdom can lead you to success in life. Above all, we need to strive to get hold of wisdom, so that we can rule this world and establish the Kingdom of God in it. Wisdom inspires us with supernaturally conceived plans and programs; it is by this wisdom that the 21st century Church will reign!
No matter how difficult things gets for the church these last days, God has promised to give His wisdom, and when somebody acquires it, nobody will ever be able to stand against him. Wisdom is God's 'last drop' that causes our cup of blessings to overflow, so that we can be true kings on the earth and thereby reveal Jesus Christ to the world — reigning, exercising dominion and establishing the Kingdom of God on it. Choose to get wisdom!
Much grease to your elbow!
Yours in Him,
Pastor Sunday Adelaja
Kyiv, Ukraine